Special offer reserved to French companies
Find new business opportunities in Saudi Arabia's 
USD 1.7 Trillion construction market.
Exhibiting at BIG5 Construct Saudi
The construction industry in Saudi Arabia is a driving force behind the nation's economic growth in the framework of Saudi Vision 2030. Big 5 Construct Saudi is now the largest construction event in Saudi Arabia, smashing all previous records by doubling the show size, visitors, and exhibitors in 2023. The numbers are staggering, with over $1.12 billion in business generated between the exhibitors and visitors.
With its focus on innovation and cutting-edge technologies, Big 5 Construct Saudi is a key platform for reaching out to new customers, find a partner and generate opportunities.

Showcase products from
complete construction cycle
building envelope construction
building interior and finishing
building material and tools
building security & access control
construction technologies
offsite & modular construction
plant machinery and vehicles
The key players who participated at
Big 5 Construct Saudi 2023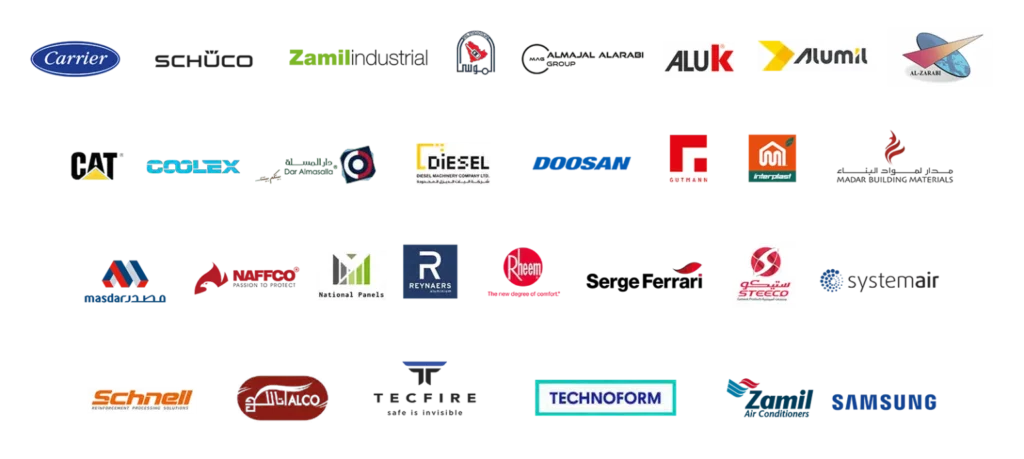 Exhibit on a decidated space for French companies in the hall 6
Meet potential new customers & investors during the show